Sample Chapters
Phone Tones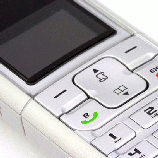 A simple class of sounds are those which are specified, perhaps by a written document or established standard. Designing according to formal instructions is a useful skill for designers working on sounds for user interfaces, mobile devices, public spaces, broadcast and communication technology. In this exercise we create DTMF telephone dialling tones.
Fire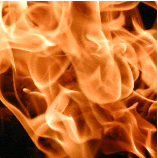 Sometimes a sound can best be understood by its physical process. Fire is a complex phenomenon with lots of dynamics that cause hisses, crackles and roaring sounds. Here we deconstruct the process and build fire that we can control. It's very useful and powerful to be able to this. Instead of recording lots of fire sounds and layering them you can build fire objects for your game or animation that behave precisely as you want, from a smoldering match, to a lighted torch, to a huge burning forest.
Water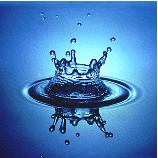 The control that procedural design gives is incredible, enabling you to sculpt the nuances of sonic behaviour. Imagine a model for water that lets you change its depth and speed of flow, turning a trickling tap into a vast river. Often we build complex sounds from smaller components. Here is an example of a bubble factory that is used to build up more complex fluid effects.